XML / API travel suppliers - step-by-step website integration
If you are thinking to connect your website with travel suppliers like Travelfusion, Hotelbeds, Go Global, Expedia etc., you must take into consideration some important details:
1. Capable website
You need to have a capable website platform, so platforms like Wordpress would be very difficult or impossible to use.
With this purpose, we've created Travitude website platform - a dedicated website which incorporates a booking engine module with already integrated travel suppliers.
2. Use dedicated platforms
You need to know that it is very expensive to integrate XML/API suppliers by yourself; so, we recommend using dedicated platforms, such as Travitude.
3. API credentials
After you created the necessary "foundation" (travel supplier/s integrated into the website), you need to set up a commercial agreement with them, so they can give you your own API credentials, needed for Travitude or other lookalike website platforms.
API credentials are unique and the travel supplier/s use them to identify the travel agency that sends the online reservations.
Travitude has established strong relationships with all the important travel suppliers, so we will closely guide you through this process.
4. Payment methods
In order for the reservations to go to travel supplier/s, you also need to have set up the online credit card payment option.
Travitude has already integrated local and worldwide payment processors and it will be an easy process.
5. Now you're set-up, up-to-date and ready to sell online!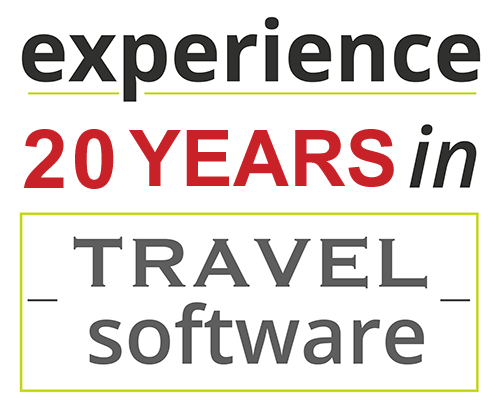 We have over 18 years experience solely in the travel software vertical. Over the years, we've designed and implemented technology for hundreds of travel agencies. From backoffice systems to booking engines and customer facing B2C websites, we've aggregated our combined experience and set out to create the next viable all-in-one easy to use product for small to medium travel agencies. We continuously work with our customers to understand their market as well as business.
Now you can afford a professional travel website
If you need a modern website with online booking capabilities, automatic supplier inquiry & confirmation process and many other helpful features, then Travitude is probably for you.
We have a very simple pricing model. A base fee of £249.99/mo (with one supplier included) for a modern professional website & booking engine. An additional £9.99/mo applies for each extra supplier you choose.
✔ All the features you need with an easy-to-use pricing model.
✔ Choose how many suppliers you need and you have unlimited everything else.
✔ Hassle-free website maintenance and unlimited support
✔ no setup fee, no minimum contract, no risks involved!