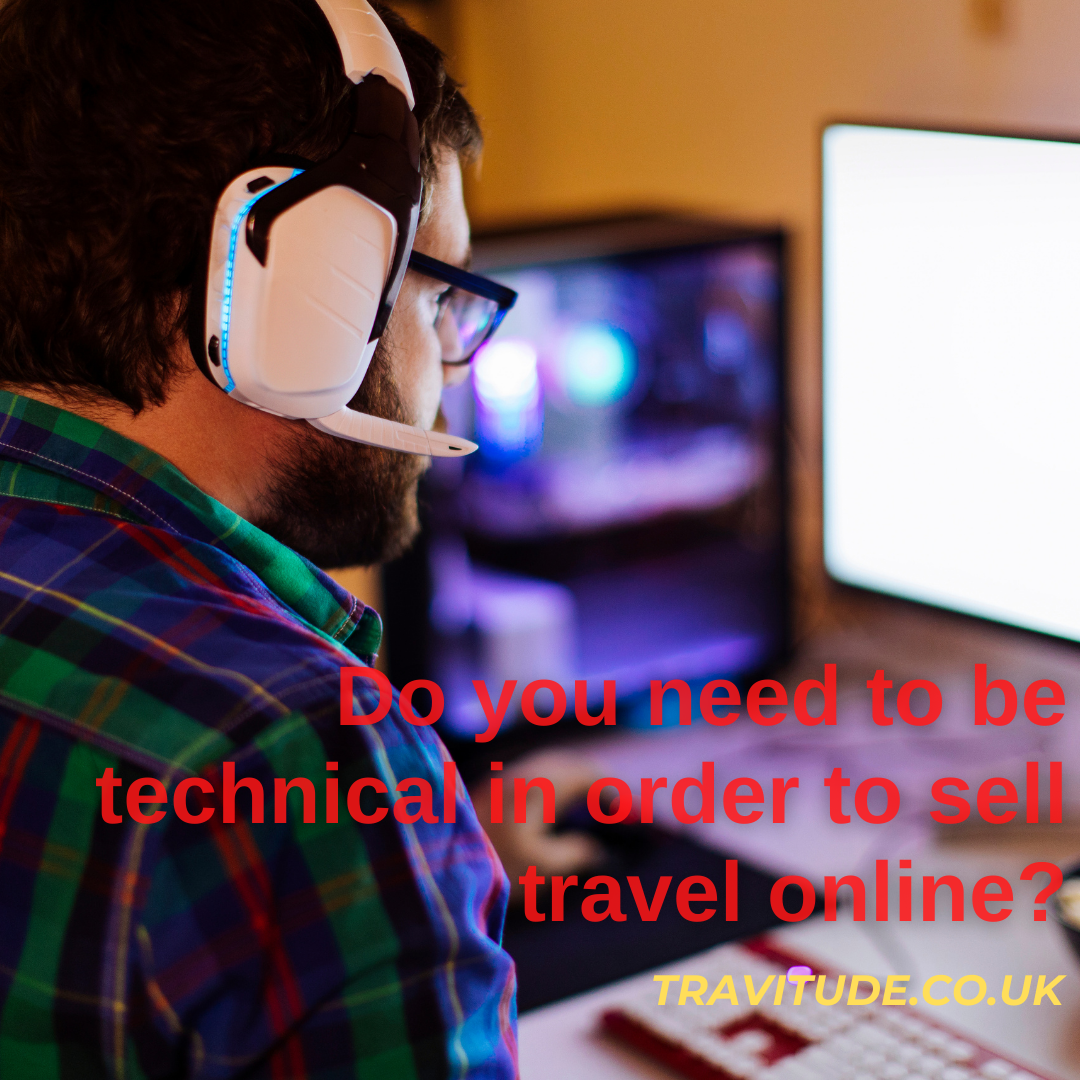 If you want to start selling online travel services and you are not a technical person, you might be wondering if it's possible to implement a platform under these conditions. In this article, we will show you the technical side of an online booking engine and you will end up with a clearer view on this subject. Does it require learning technical stuff? Should you hire a techie?
2020 ushered in a new technical paradigm: "no-code, low-code". This means that more and more services and platforms are built with the non-technical user in mind. They are meant to cover complex tasks so a non-technical user doesn't have to bother with technical details.
With online booking engines that you can implement behind your side, Travitude is such a platform. There is no coding involved, and no programming knowledge that you need to have in order to start selling online. Before Travitude, if you wanted to sell online you had to hire programmers to help you build your website and online booking engine. You had two options: either hiring in-house IT people or outsourcing the work to a software company.
Our company has been doing this kind of software projects for travel agencies since 2007. This has allowed us to get to know the online travel market from all angles. To start selling online, you had to integrate some wholesalers for flights or hotels and do the same thing from scratch each time. This led to a very high barrier to market entry.
In 2018 Travitude was created. We wanted to develop a single platform that required no coding or tech skills on your side. All you have to do is know how to sell travel services, sign contracts with suppliers, enter a user name and password, and you are ready to go. These are the main steps if you want to start selling online.
But having offers alone is not enough. You have to present them nicely on your website. This is why we developed a template generator engine in Travitude. This engine helps you build beautiful landing pages and customizes the way your offers are presented, without requiring any technical knowledge.
The more ambitious of our customers wanted to walk that extra mile and do some more work beyond our many standard templates. For them, we devised a new module which helps the techies further customize it by providing access to HTML source code blended with our travel widgets.
In this way we have significantly lowered the entry barrier on this market compared to five years ago. Now you can concentrate on what you do best - selecting and presenting the top offers - while we concentrate on what we do best - coding and integrating suppliers on a unified platform.
Besides this, in the last year we have built an excellent bank of videos to guide you through using our platform.
With all this in place, we think that Travitude is the most advanced travel platform on the market today that you can use to sell online, even if you don't have technical knowledge.
If you want to see a demo of our platform for yourself, contact our team here and we can schedule a meeting.