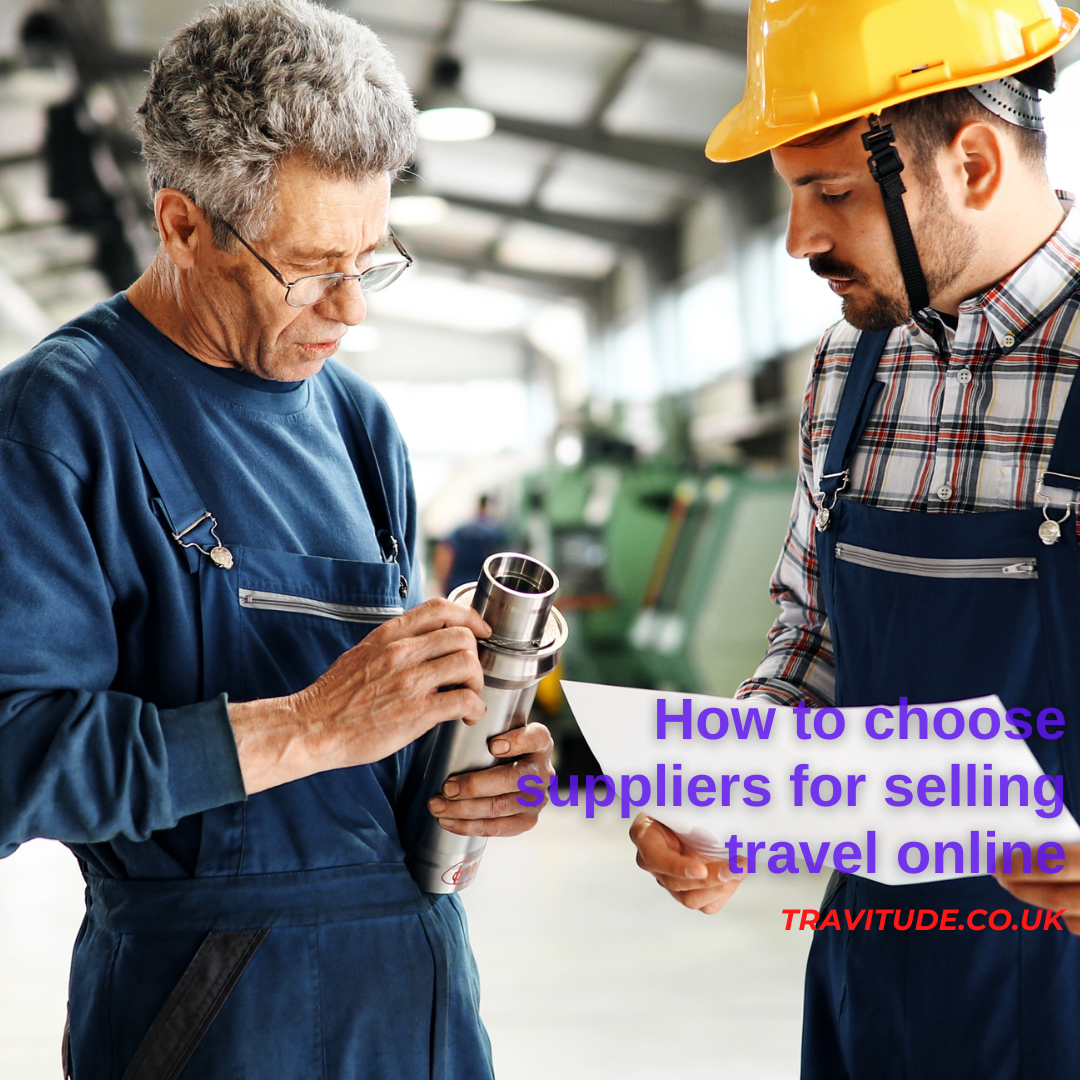 A modern online booking platform has direct connections with suppliers of flights, accommodation, transfers, etc. To have their services displayed on your website, your platform must "communicate" with their platform via an interface called an API. Each supplier has a different API and has to give you permission to access it. In this article, we are going to show you what factors matter when choosing your suppliers, and outline the overall process.
The situation differs depending on the type of services you want to sell. For each type of service, you rarely have a direct connection with the final supplier. Usually, you have a connection with another company that connects directly to the final supplier. This company is called a wholesaler or a global distribution system.
There are just a few global distribution systems for scheduled flights: Travelport, Amadeus, Sabre, etc. For low-cost carriers there are some other options, such as Travelfusion or Kiwi, which do these kinds of integrations.
The accommodation landscape is much more complex than for flights, with many wholesalers in the market, and choosing one might be difficult because of the variables involved. It's important to understand that there is no single supplier to cover everything to perfection. Usually they specialize in some destinations or types of services. If one is better for city accommodation, it won't be so good on holiday destinations, and so on. This is a question you will have to ask the wholesaler: what are your strengths and your weaknesses?
Another factor to take into consideration is commercial agreements. Some suppliers will require a deposit from you to start work, which is used to cover payment of bookings made through their system. When you confirm a booking the deposit will be used to settle it. After the deposit is consumed, you have to top it up. So if you want a large number of suppliers, then you have to accept that some money will be tied up in deposits.
From our point of view, it's better to concentrate on fewer suppliers because you will have higher sales volumes for each one. When you have a decent volume of bookings through a supplier, at the end of the year you can negotiate better rates or incentives. If you have too many suppliers and insufficient sales, you will spread your bookings among them and you won't be that important to any of them.
A general strategy would be to have a sufficient number of suppliers for your estimated sales volume. It doesn't matter if you work with just one supplier and they have some weaknesses. It's important to profit from their strengths and promote and sell those products. In this way everybody wins: you will develop your business and the supplier will trust you and be very happy to work with you.
Another option is to contract the hotels directly yourself and load them into a software called Inventory. Not many platforms have this module, but Travitude does, so if you want to go down that road you have this option too with our platform.
To learn more about suppliers through Travitude and see how we integrate them on websites, contact our team for an online presentation.