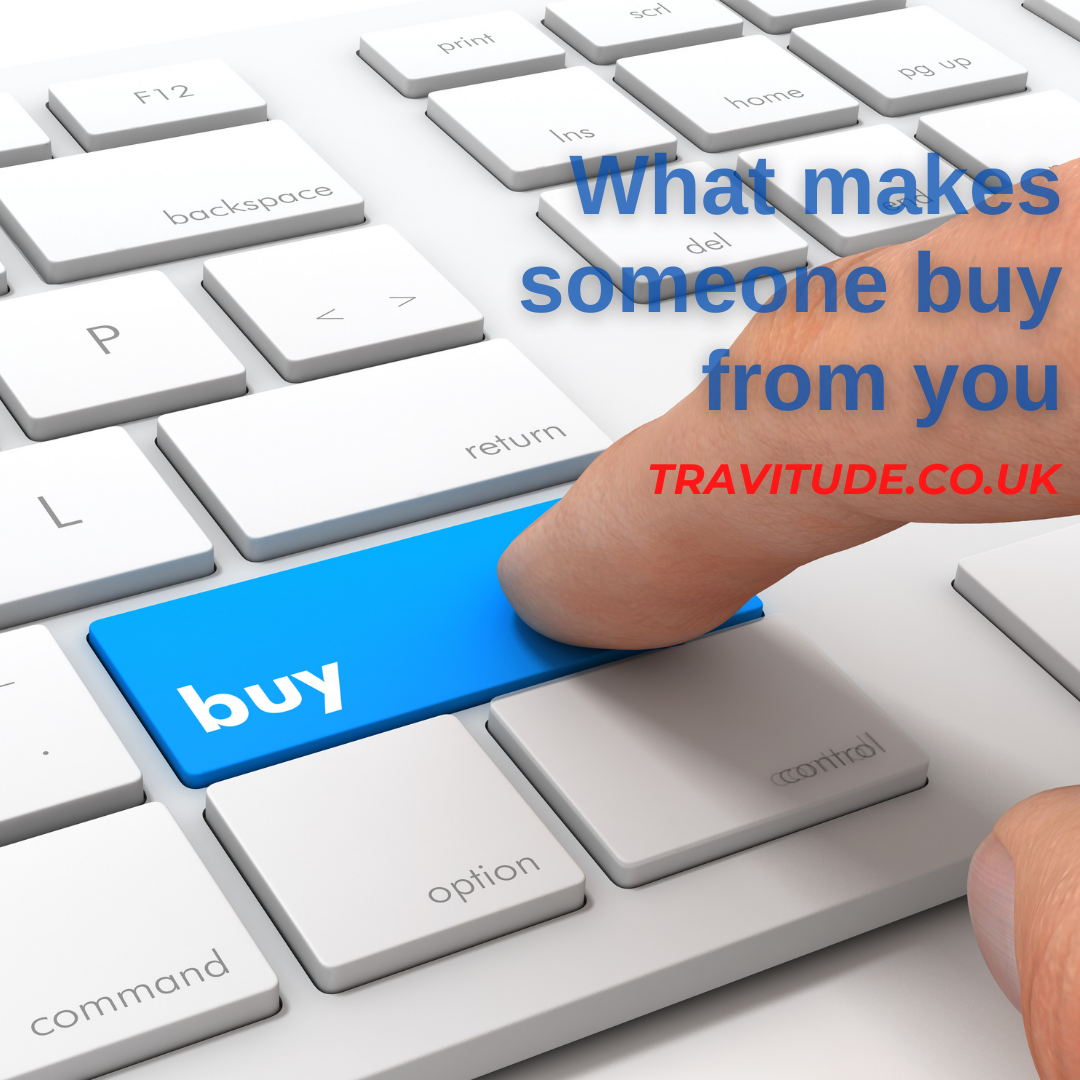 One of the most important questions that you have to answer when thinking about selling online travel services is, "What makes someone buy?" This is what this article is about. We are going to show you our perspective on what makes people buy travel online. If you can provide what people need in order to buy, you will succeed; if not, you will fail.
To answer the question, let's focus on a single moment in your customer journey: the moment they click "book". What is happening there? First of all, there is an offer that meets their needs. The second element is trust. If someone doesn't find a good offer, they won't buy. If someone finds a good offer but doesn't trust the website, they won't buy. If someone finds a good offer and trusts the website, they will buy.
A good offer is highly subjective. It depends on location, quality and price. We looked at helping people find a good offer in a previous article. Today, we are going to focus on trust. What inspires trust in people visiting a travel website?
If your website displays only approximate prices without real-time availability, this will raise a red flag in your customer's mind. They will go to a different website that seems more definite about the final price.
If your website lacks the ability to find an offer by using complex filters, trust is going to suffer. Filters help people find the best offer for them.
If your landing pages and homepage lack a good selection of travel ideas focused on different themes, trust will suffer.
Another factor that contributes to trust is website reputation. How can you build reputation? Reputation is built step by step by each satisfied traveller you have. In the beginning, not all travellers will trust you. But some will make the leap. If everything goes okay, next time they will trust you more. At some point some of them will start recommending you to others. To make people trust you, you have to maintain a relationship with them.
You can sustain this relationship by posting on social media and publishing valuable newsletters.
By using an online platform for travel agencies that is integrated with email marketing services and social media platforms, you can keep the relationship alive.
To wrap up this article, we think that a good online platform helps you write content, select offers, display prices and availability in real-time, and export to social media and newsletters. If you want to read more ideas like this about how to sell travel services online, you can subscribe to our newsletter. To see how this is applied in our platform for travel agencies, you can always schedule a demo with us.
Subscribe to our newsletter